Take a photo of yourself, wearing your Cheddar Monk robes, with a big fish. The bigger the better. Post it somewhere on the Internet and post a link to it in the
Cheddar Monk Academy forum
(up to 10 points)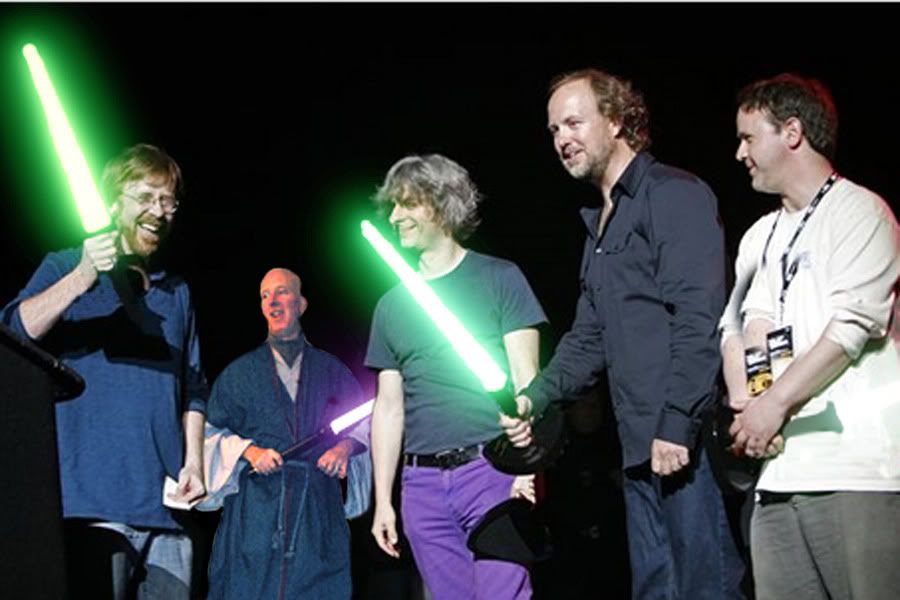 Since my First effort to summon fish didn't turn out quite the way I intended, I went back and studied the Cheddar Monk handbook. The problem seemed to be I was in the wrong environment for fish, and my enunciation was not clear.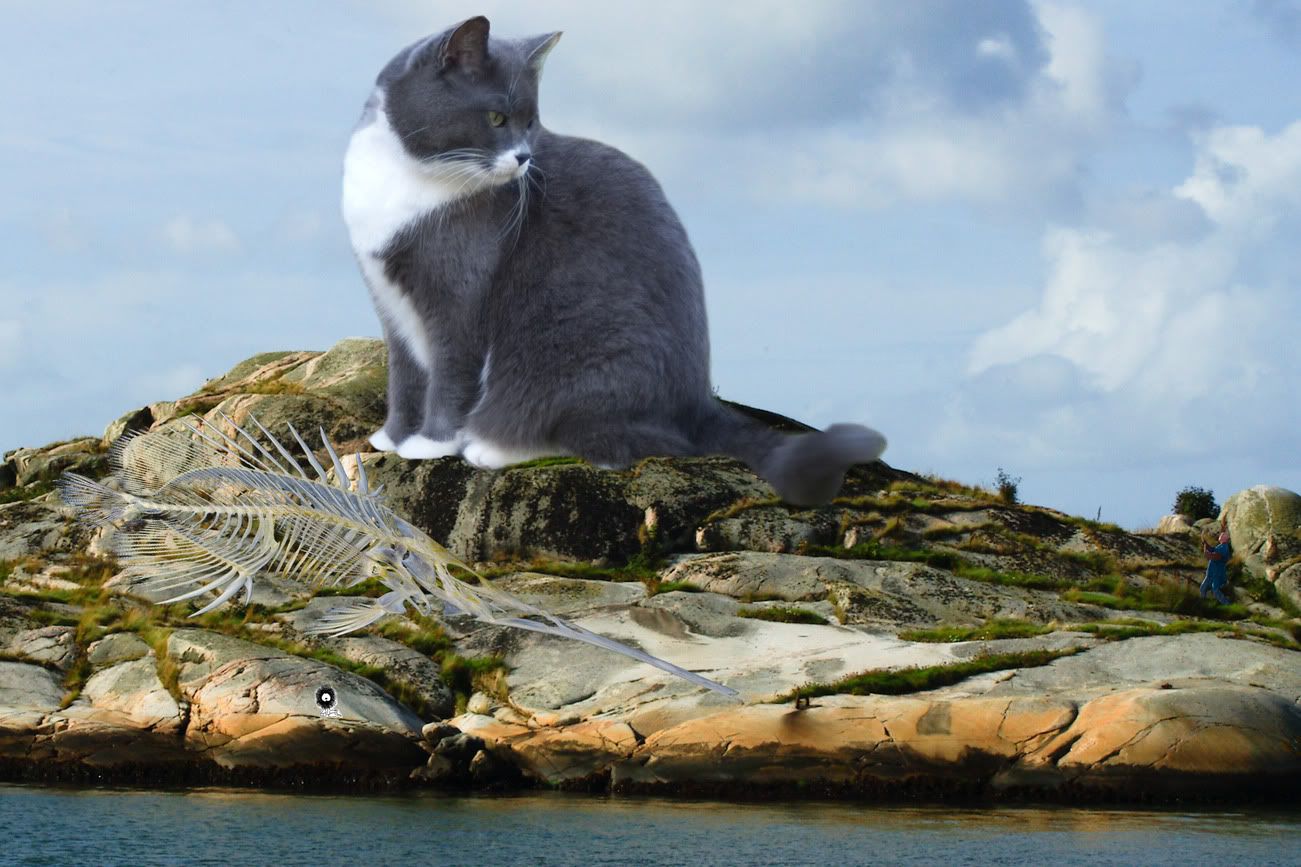 I went out to the coast and made a second attempt. This time I managed to Summon a Gianormous fish.

In reading the fine print in the handbook, I have also learned that when summoning a large predator, there is always the risk of a larger predator showing up to eat it.

I hope that some where in the next year of challenges, we learn how to banish kitty.